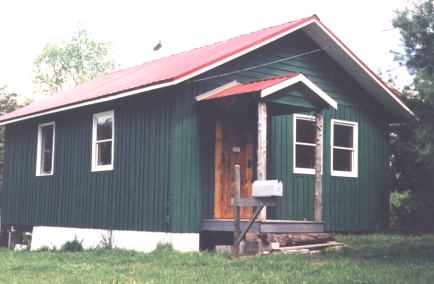 "The Shop"



Who is Fred Friar?

Salesman, pilot, carpenter, farmer, scout master, world traveler, fisherman, cook, woodworker, author, grandpa (twice), painter, coal miner, marksman, electrician plus many more to numerous to mention.
I was born in Huntington, spent most of my early days in Beckley, West Virginia where my love of wood working started. I graduated from Woodrow Wilson High School, started college at West Virginia Tech then transferred to Concord College. Joined the US Army in 1962. During my Army days I met my wife Linda. Started my business career in Columbus, Ohio working for an oil company. My son is an electrical engineer, my daughter is a nurse at Cabell Hospital in Huntington.

I am an educated rocking chair maker, I attended: West Virginia Tech, Concord College, Ohio State University, and Marshall University, I earned a BS and MBA.

<![if !vml]>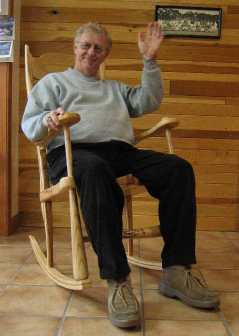 <![endif]>
I made the first rocking chair for my daughter who wanted a rocker before my first grandson arrived. A business neighbor saw it and wanted me to make one for his wife. I made another as a gift for the fellow who cuts all my wood. After that it was one after another.

I work from my shop at our farm in the western foothills of West Virginia. All the wood I use is cut locally and air dried. My work is all organically grown and no artificial fertilizers or plant stimulates are ever used. The secret to good wood work is plenty of fresh air, sunshine and my secret blend of wood, glue, screws, sand paper, oil and much loving care. If you would like to grow your own rocker and you have a green thumb, try my rocker seeds.

My rockers are the most comfortable you have ever tried. WARNING!!! never try one out unless you plan to sit a spell.

My work can be shipped almost anywhere. Sometimes I will deliver or meet you half way. When shipping I build a plywood crate. For overseas shipment I use FedEx.