Favorite Links
---
<![if !vml]>

<![endif]>
Tamarack, The Best of West Virginia - my rockers are featured here.
---
<![if !vml]>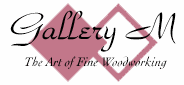 <![endif]>
Gallery M, the west coast's premier woodworking gallery.
---
<![if !vml]>

<![endif]>
Hal Taylor, makes museum quality rockers, he is a teacher, woodworker and cheerleader for others and a friend.
---
<![if !vml]>

<![endif]>Juried Online Arts Festival, Contemporary Online Gallery Where Collectors Turn For Original Fine Arts & Handmade Fine Crafts
---
<![if !vml]>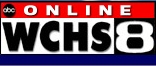 <![endif]>
WCHS Online, a segement that ran on ABC Eyewitness News WCHS channel 8.
---
<![if !vml]>

<![endif]>
Raiford Gallery, Contemporary Art, Craft & Jewelry.
---
<![if !vml]>

<![endif]>
Creations Fine Woodworking Gallery features the contemporary works of over 200 American, Canadian, and Australian artisans.
---
<![if !vml]>

<![endif]>
MountainMade Foundation supports the West Virginia arts and crafts small businesses by assisting them with effective marketing of their work.
---
Fred Friar
Handcrafted Chairs
P.O. Box 1
Lavalette, W.V. 25535
Telephone: 304-523-1124
E-mail: fred@friarpatch.com


Home | Who is Fred Friar? | Awards, Exhibitions & Testimonials | Favorite Links

Ambassador | Colonel Jackson | Molly's Love Seat
Baron | Tyler Two Step | Louisville Slugger

Content of these Web Pages is © 2023 by Fred Friar
Written Permission is required prior to reproduction in whole or any part. All rights reserved.


Do you like the look and feel of this Web Site?
No-Nonsense Web Design is available at surprisingly reasonable rates from...
Art Glick dba Almost Heaven Electronics